Soothing Stories Podcast came to be after speculative fiction writer, and long-time Japan expat, Thersa Matsuura, started getting some curious feedback, reviews, messages, and emails commenting on her first podcast, Uncanny Japan. The consensus was that somehow her voice soothed certain listeners to the point of sleep.
Thersa–an author herself–loves writing, reading, and listening to good stories. It's her biggest passion in life, actually, so it was an easy choice to start a podcast where she can read and share both classics and her own stories.
The goal of the Soothing Stories Podcast is to search out great tales and record them with high-quality audio accompanied by super-immersive sound and music. The hope being to create a show that is so captivating and relaxing that once you put on your headphones you can forget the hectic stresses of the day and escape into a story.
But Thersa's not alone. Neither podcast would not be possible without sound man extraordinaire and website guru, Rich Pav. Rich is also the audio engineer for the Japan Distilled podcast. When he's not doing all that, he also voices/reads on some of the episodes of Soothing Stories.
The third member of the team, the one who creates most of the cool music and savvy, atmospheric sounds is Julyan Ray Matsuura.
You can support both shows and get some free content (a monthly free recorded Bedtime Story, occasional binaural soundscapes, etc.) over at Patreon for $5 a month and up.
Thersa Matsuura is a graduate of Clarion West (2015), recipient of HWA's Mary Wollstonecraft Shelley Scholarship (2015), and the author of another collection, A Robe of Feathers and Other Stories (Counterpoint LLC, 2009). She's also had stories published in various magazines and anthologies including: Black Static, Fortean Times, Madhouse, and The Beauty of Death Anthology. Her newest collection — The Carp-Faced Boy and Other Stories (Independent Legions Publishing) was a finalist for The Bram Stoker Award (2017).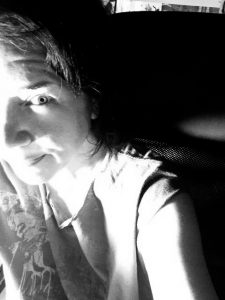 Books
Contact